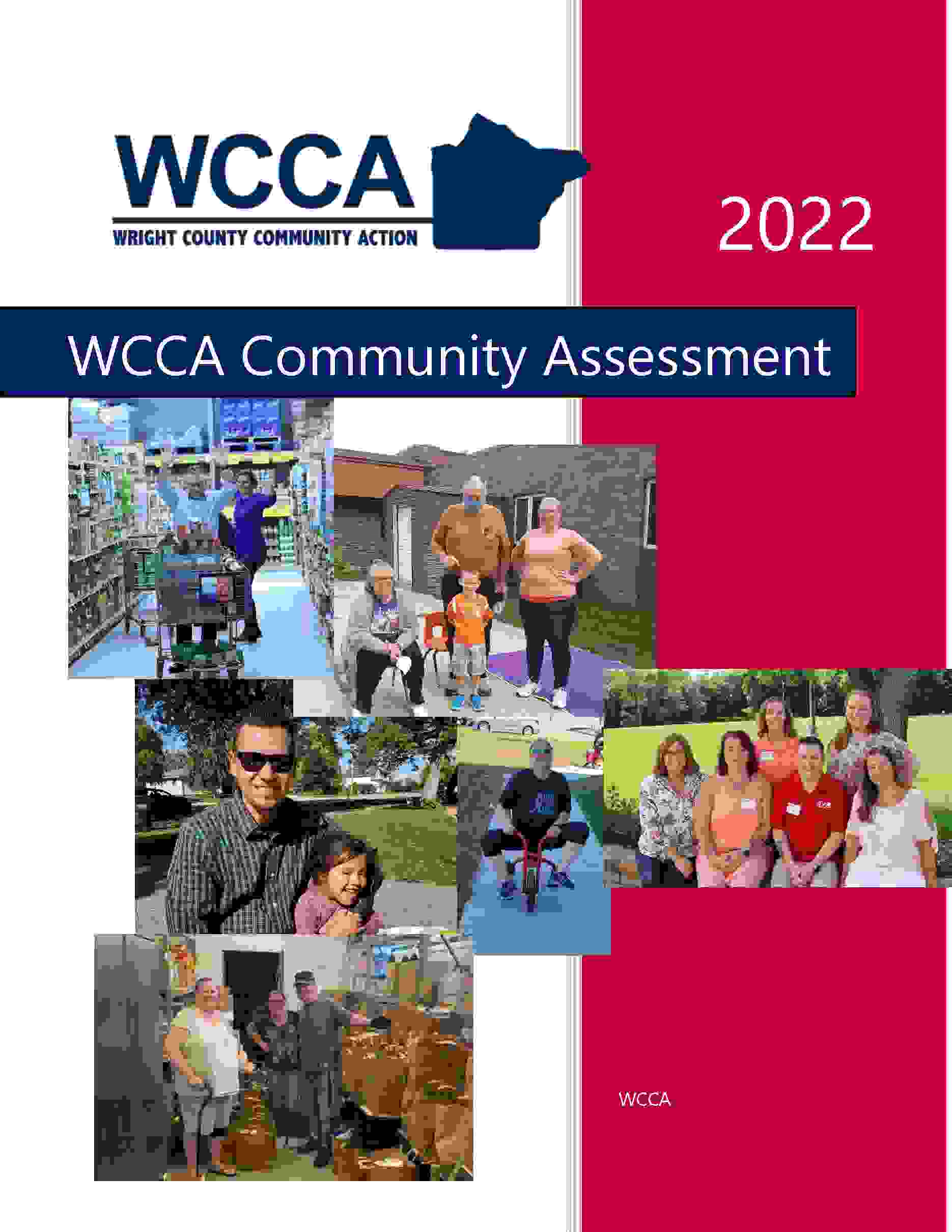 Click the picture above to check out our most recent Community Assessment.
2022 WCCA Community Assessment
The 2022 Community Assessment is a comprehensive examination of the conditions that low-income individuals face in Wright County, Minnesota. This report details the strengths, assets, needs and challenges of residents as Wright County grows in population and urbanization. This assessment was produced in-house by Wright County Community Action and serves to inform both the public and community stakeholders about their communities.
To the left, you will find our 2022 Assessment. Overall, we conduct the community assessment every 3 years, then annual update some of the more dynamic indicators. You can find the previous assessment at the bottom of this page.